The International QCA Workshops started in 2013 with the objective to provide a platform for researchers from various disciplines interested in applying and developing QCA to network and exchange ideas and to develop opportunities for further scientific collaboration.
During the past years, sociologists, political scientists, management researchers, software developers, philosophers, and researchers from other disciplines have joined our workshops. We focus on the frontiers of comparative configurational methods and provide a constructive, collegial, and informal environment to discuss conceptual, empirical, and methodological work in this area.
We voluntarily organize the International QCA Workshops. Since 2017, the workshops are officially endorsed by COMPASSS.
In 2017, 30 years after the publication of Charles Ragin's "The Comparative Method" in 1987, we celebrated QCA's anniversary. Given that QCA has by now established itself as a valuable methodological approach in various disciplines across the social and natural sciences, we also began offering three different workshop formats:
The International QCA Expert Workshop: Nov-Dec Zurich
The Expert workshop provides a venue for experienced QCA researchers to discuss the latest and most important developments around QCA. The workshop focuses almost exclusively on methodological and conceptual advances around QCA.
The International QCA Paper Development Workshop: Nov-Dec in Zurich
This workshop provides a venue for researchers working on papers involving QCA to meet QCA experts, get feedback on their on-going research, and learn about the latest methodological developments in QCA.
The International QCA Summer Workshop: May-June, changing locations
The Summer workshop takes place during the summer and provides a platform for empirical but also conceptual work on QCA.
To find out about and apply for the next workshop, click here.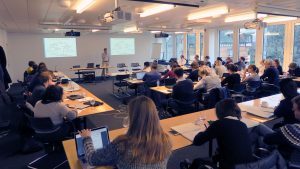 If you have any questions or comments, we look forward to hearing from you!